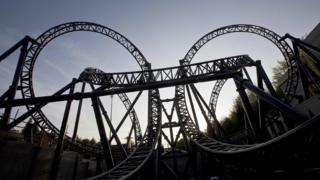 PA
An investigation into an accident at Alton Towers has found that the people running the ride caused it to crash.
Merlin Entertainments who own the theme park have said that there were no technical or mechanical faults with the Smiler ride.
Sixteen people were injured, five seriously, in the crash which happened in June.
Merlin also said that extra safety measures have been put in place with all rollercoasters so that a similar accident won't happen again.
Extra training is being given to staff and there will be more people to look after the rides.
The investigation found that people running the ride took control of the safety system without following the correct rules.
Accidents on rollercoasters are extremely rare.
Alton Towers is currently closed for the winter break. The Smiler ride is due to re-open in 2016.