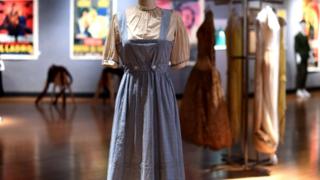 AFP
Dorothy's famous blue and white dress from The Wizard of Oz has been sold at auction for £1 million.
It was one of the original costumes made for Judy Garland.
It took less than three minutes to sell the pinafore dress, which even has some stains on it.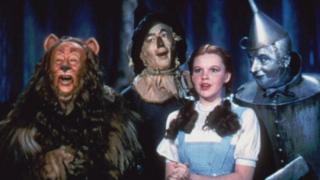 It's thought there were ten dresses made for the film.
A pair of the famous ruby red slippers from the 1939 film were sold in 2012.