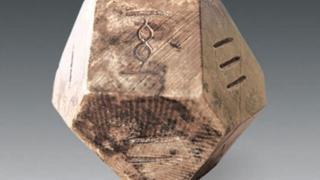 Chinese Cultural Relics
An ancient board game has been found in a Chinese tomb.
Pieces from the board game, which hasn't been played for 1,500 years, have been found in Qingzhou City in China.
Archaeologists found a 14-faced dice made of animal tooth with ancient Chinese writing on it.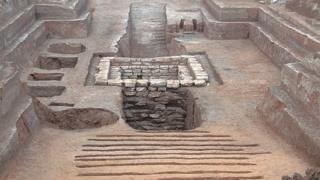 Chinese Cultural Relics
They also discovered 21 game pieces with numbers painted onto them, as well as a broken tile decorated with two eyes.
The game is said to be called "bo", but researchers are unsure how it was played.
The tomb was built to bury rich Chinese people around 2,300 years ago.