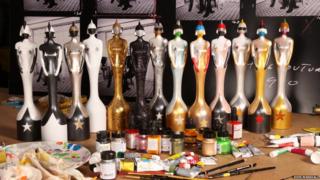 John Marshall
The first image of the Brit Awards statues for next year have been revealed.
Each statue is different, so the winners can't get confused over which one is theirs.
They've been designed by fashion designer Pam Hogg, who has made clothes for celebrities, including Kylie Minogue, Lady Gaga and Rihanna.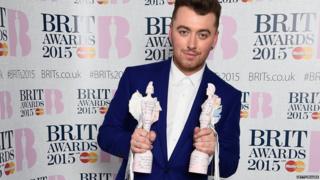 Getty Images
The Brit Awards will take place on 24 February 2016 at London's O2 Arena.