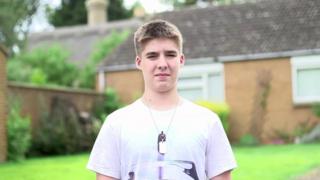 Road Safety Week - Brandon's story
Road Safety Week starts today, which aims to help people stay safe and save lives on the roads.
Ayshah went to meet 14-year-old Brandon who was injured in a bus accident.
He hurt his head and that's affected how his brain works.
It took Brandon more than a year to recover and he missed most of his first year at secondary school.
His message to children is to always use a traffic light crossing so you can cross the road safely.