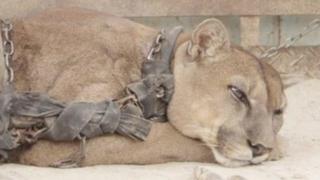 New life for rescued lion at reserve
Mufasa the lion is starting a brand new life at a nature reserve in the Amazon rainforest, in Brazil, after being rescued from the circus.
It's thought Mufasa had been captured from the wild as a cub and the circus kept him chained to the back of a truck his whole life.
Now aged 20 the lion was rescued so he can live the rest of his life free.