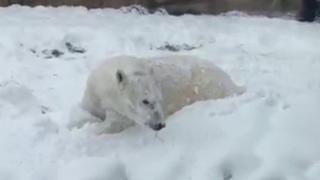 Polar bear plays in first snow
A polar bear living in a zoo in America has been enjoying the first snow of the winter.
Three-year-old Suka had a good roll around in the snow in her enclosure.
She lives at the zoo in the US state of Wisconsin with her twin brother.
The area has been specially designed to resemble the Arctic, where they're from.