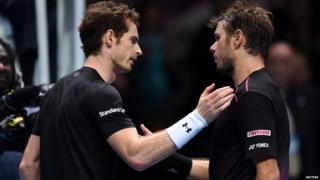 Reuters
Andy Murray has been knocked out of the ATP World Tour Finals after being beaten by Stan Wawrinka.
The Swiss fourth seed won their final group match in straight sets 7-6 6-4.
"My timing wasn't there certainly the last few days," said Murray.
"I made way too many errors the last two matches."
The season isn't over for Murray just yet though, as he heads to Belgium next week for Great Britain's first Davis Cup final since 1978.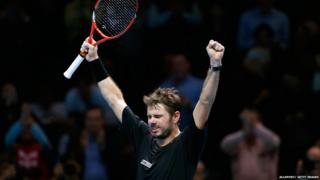 ALlsport/ getty images
Wawrinka is now through to the semi-finals where he'll play Roger Federer.
World number one Novak Djokovic will take on fifth seed Rafael Nadal in the other half of the draw.