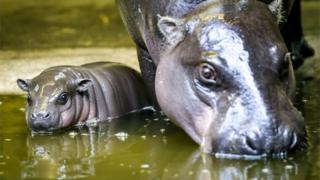 PA
A rare baby pygmy hippo has been born at Bristol Zoo.
It is now three weeks old and has been enjoying splashing around in the water with its parents.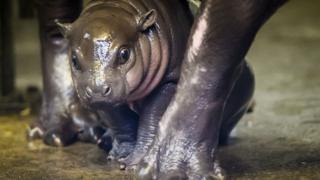 PA
Pygmy hippos are an endangered species, with fewer than 2,000 left in the wild, as they face threats from hunting and people destroying the forests they live in.
Pygmy hippos only grow to be around 80cm tall, which is half the height of their cousin the Hippopotamus.
Lynsey Bugg, assistant curator of mammals at the zoo, said: "The calf is looking very strong and it certainly feeds well."