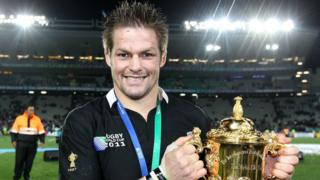 PA
New Zealand captain Richie McCaw has announced his retirement.
The incredible flanker captained the All Blacks 110 times, played a record 148 Tests, 131 of them wins, and led his team to two World Cup final victories.
McCaw is also a three-time winner of the World Player of the Year award.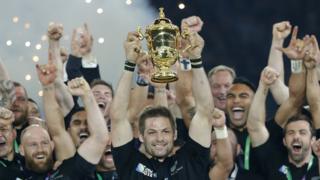 PA
Speaking at a conference, McCaw paid his respects to fellow All Black Jonah Lomu, who died on Wednesday.
"Today, I thought about whether it was the right thing to do," said McCaw. "But I'm going to be hanging up my boots."
"My last game was the World Cup final, so the end of something that has been a big part of my life," he said.
"I made no secret this year was probably going to be my last, but deep down I didn't want to shut the door totally. I was worried the emotion might get to me in a World Cup year, by leaving that door open it didn't feel final until now.
" I've been privileged to do what I love for so long. Here's to new adventures," he added.
McCaw says he now plans to look into a career as a helicopter pilot.