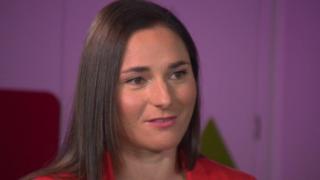 Sarah Storey: 'I was bullied'
Dame Sarah Storey has won more medals than any other female Paralympic athlete in history.
But despite her incredible talent, she was badly bullied at school.
As part of national Anti-Bullying week, Sarah shared her story with Newsround's Martin.
Press play to see her full interview and hear her top tips on how to overcome bullying.
If you need support or help to deal with bullying CBBC has lots of information.