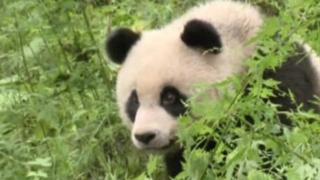 Panda ready to be released into the wild
A giant panda is due to be released back into the wild in China.
The two-year-old panda called Hua Jiao has been raised at the China Conservation and Research Center for the Giant Panda.
Over the coming week Hua Jiao will build up her skills in climbing and searching for food.
She'll be the fourth panda released back into the wild by the group.