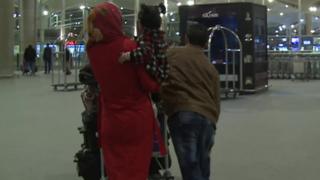 Around 100 Syrian refugees have arrived in the UK as part of a government scheme to help those living in refugee camps.
This first flight of refugees arrived in Glasgow with the majority arriving in groups of families or those with health problems.
All have been living in refugee camps in countries neighbouring Syria like Lebanon and Jordan.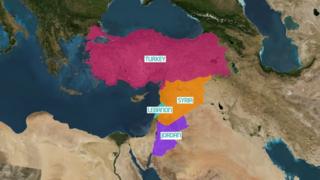 Many people have left Syria because of the civil war that's happening there.
Prime Minister David Cameron announced in September that the UK would take 20,000 Syrian over the next five years.
There's due to be more refugees coming to the UK as part of this scheme in the next six weeks.