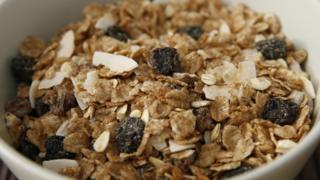 PA
New research shows that kids who eat a good breakfast are more likely to do better in class.
The study by the University of Cardiff looked at what 5,000 children, from Wales, ate each day.
It found that kids who eat breakfast performed above average during national tests.
They also found a strong link kids between eating a healthy breakfast - such as cereal, bread, dairy or fruit - and doing well at school.
The researchers said it didn't matter whether pupils ate breakfast at home or at school just to make sure they had something.