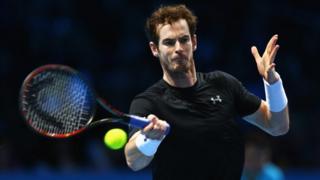 Getty Images
Andy Murray has started with a win at the ATP tennis finals in London after beating David Ferrer in straight sets.
Murray won 6-4, 6-4 against the Spaniard who's ranked seventh in the world.
He admitted hat there were parts of his performance that he could improve.
"Returns were a little bit off today, especially on the second serve. That was the one thing I think I could have done better," he said.
Murray now meets Rafa Nadal in his next match on Wednesday.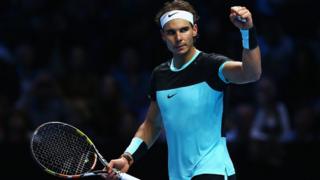 Getty Images
Nadal beat Stan Wawrinka in straight sets too, 6-3 6-2.
"I'm very happy to start like this, that's important for my confidence. The last couple of weeks I've been playing well. I have the same motivation, the same spirit to keep improving my tennis," said Nadal.
On Tuesday world number one Novak Djokovic takes on Roger Federer.