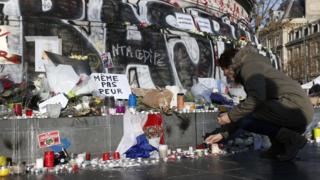 Minute's silence to support Paris
The whole of Europe is expected to fall silent for one minute at 11am, this morning, as a show of support to the people of Paris, France.
Throughout the weekend, people around the world have been gathering in towns and cities lighting candles and leaving messages.
France was shocked when it's capital city was attacked on Friday night.
More than 120 people lost their lives and the French police and army were called in to help keep people safe.
The radical Islamist group that calls itself Islamic State has said that it carried out the attacks.
Watch Ayshah's report.