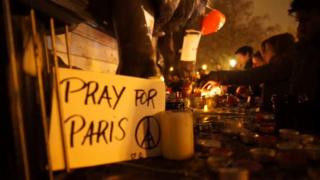 Paris: Support from around the world
People around the world have been showing their support for France, after the attacks that took place in Paris, the French capital city.
From Europe to South America, crowds have gathered to light candles and sing the French national anthem.
These people are wanting to show France that they care and that they're standing side by side with them.
Watch Ayshah's report here.