Otto the bulldog just became a world record breaker after skateboarding through a human tunnel.
But he's the latest in a long line of amazing animal record breakers - Newsround's got your top five.
1. Jiff, the fastest dog on two paws
Jiff smashed the world record for being the fastest dog on two paws.
He took just under 8 seconds to cover five metres on his front paws and was even quicker on his hinds legs, completing the same distance in less than 7 seconds.
2. Chris, the woolliest sheep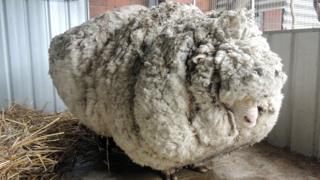 RSPCA
Chris the sheep set a Guinness World Record for having the most wool shaved in a single sitting.
Chris' coat was dangerously big and he needed a life-saving shave.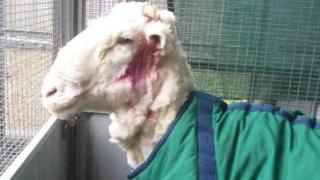 RSPCA
Five shearers volunteered to help and together the team removed 41.1 kilograms of wool.
Chris is now well and has found a new home on a farm.
3. Norman, the speediest dog on a scooter
A French sheepdog called Norman became the fastest canine to travel 30 metres on a scooter.
The three-year-old covered the distance in twenty one seconds - nine seconds under the previous world record.
4. Colonel Meow, the furriest cat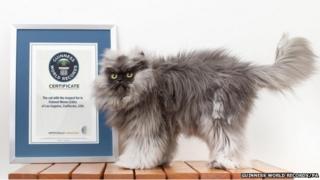 Guinness World Records/PA
This hairy cat called Colonel Meow broke the record for having the longest fur.
The Colonel is a Himalayan-Persian cross and at its longest his fur reaches 22.97cm (that's nearly the length of a school ruler).
5. World's fastest cow poo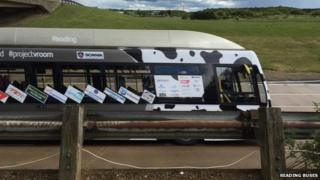 Reading buses
They're not strictly animal record breakers, but this record wouldn't have been possible without cows and their poo!
This bus powered by cow poo set a new land speed record for a bus after reaching speeds of almost 77mph.