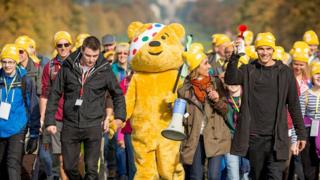 AP
Pudsey Bear is here again which can mean only one thing: Children in Need has arrived!
All over the UK people are putting on furry ears, having bake sales and raising money in fancy dress.
To date, more than £790 million has been raised for good causes.
Where's the money going?
Children in Need currently supports around 2,500 projects in the UK. They all work with kids who are in tough situations and need help.
For example, money goes to disabled football teams in London, is used to help train guide dogs for children with disabilities in Oxford, and provides support and activities for children in Northern Ireland who have Downs Syndrome.
The money raised or donated will go towards helping disadvantaged children and young people right here in the UK.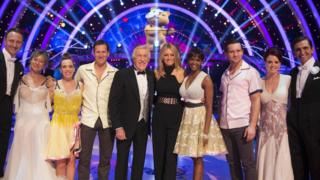 How much money has been raised?
In 2014 Children in Need raised £32.7 million and since it started it has raised over £790 million.
What percentage of donations go to help children and young people?
Children in Need say that 100% of every donation, no matter how big or small, will be given to projects that benefit young lives across the UK.