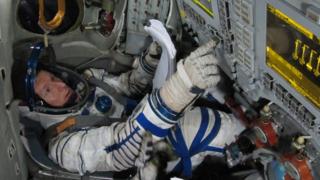 Inside Tim Peake's training base
British astronaut Tim Peake is going through a tough round of final training before lift off to the International Space Station next month.
He will launch into space on 15 December, becoming the first British astronaut to live on the ISS in the process.
Hayley's got special access to his high-tech training base, called Star City, in Russia.
Watch her report to find out about how he's preparing and hear from the man himself.