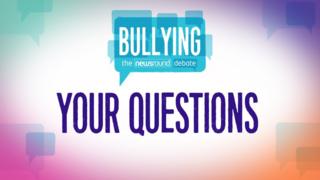 Newsround
Newsround knows it can be really difficult if you're being bullied at school or online - lots of you have told us it's the biggest worry that you have.
So we'll be finding out what you think is the best way to stop bullying.

But we want your questions
So what do you want to ask our panel of experts?
We've got some very important people who can help to improve things in the future.
They'll be able to answer your questions, so send them in and they will answer some of them online next week.
This chat is closed.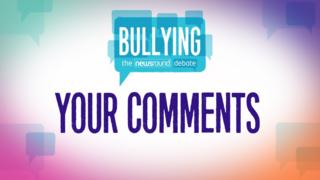 Newsround
Your Comments
We also want your comments about whether it's more important to punish or help bullies. Do you have any sympathy for bullies, or think about what problems they may have? Do you think they need to understand how their words or behaviour can be upsetting or hurtful?
Let us know.
This chat is closed.