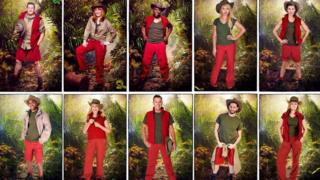 ITV
ITV has revealed which stars they'll be sending into the jungle for this year's I'm a Celebrity... Get Me Out of Here!
The contestants will be sleeping under the stars, surrounded by snakes, spiders and lots of other creepy crawlies... urgghh.
As well as cooking on an open fire and washing their clothes in the river at base camp, they'll have to complete some pretty bonkers Bushtucker Trials.
Let's meet the celebs heading who'll be living in the Australian outback: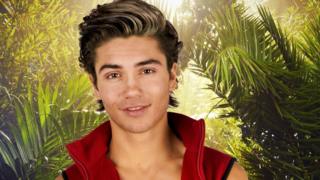 ITV
George is a member of boy band Union J. The group found fame after becoming finalists in the X Factor. He says he's going to miss his bed, home comforts and his mum while he's in the jungle. George also has a fear of moths.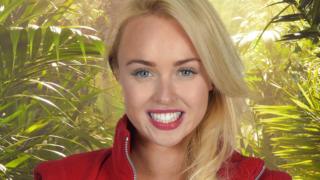 ITV
Hollyoaks star Jorgie is excited to enter the jungle but she may be in for a miserable time because she's scared of our eight-legged friends. Jorgie says: "I really don't like spiders. I have to phone my mum to tell her to get rid of them! I don't think I realise how big a deal it is."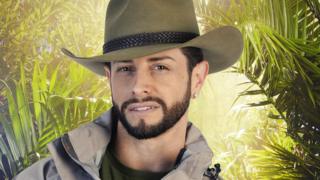 ITV
Brian is the X Factor creative director and is responsible for all the dance moves and scenery we see in each performance. He says: "It's going to be fun to have a chance to not be in charge. It will be nice to sit back. It's going to be like high school all over again!"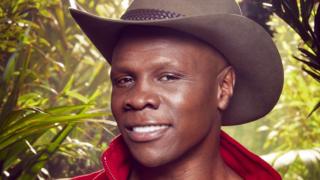 ITV
As a former British boxing champion Chris is a tough cookie and says he's going into the jungle to have a holiday and have fun. "I don't like heights but I am not sure what other fears I have. But it's good to be scared" said Chris.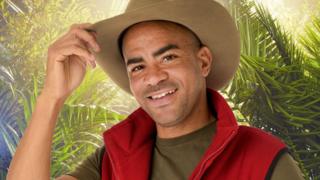 ITV
Kieron used to play football for Newcastle United, and was also in the England squad but it wasn't really his idea to take part in the show. "I'm A Celebrity… is a favourite in our house... I watch it with my children and they wanted me to do it. They begged me to go on!" he said. Kieron also doesn't like spiders or snakes and may have to use some fancy footwork to jump out of their way!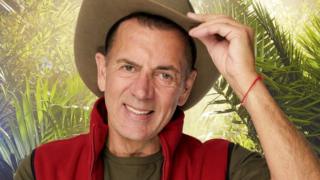 ITV
Duncan is one of the stars of Dragons' Den and his fellow campmates better watch out because he says there are a few things that are likely to annoy him. "Boredom, the hunger and the other Celebrities! I will be pretty good unless someone gets on my nerves and starts complaining or moaning all the time. If they don't pull their weight, then I will get annoyed," said Duncan.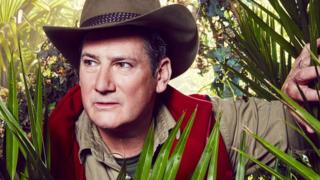 ITV
Tony was one of the biggest pop stars in the 1980s as the lead singer of the band Spandau Ballet. He says he's not looking forward to any Bushtucker Trials involving food - we don't blame him! Tony also says he'll miss his wife and two kids, who are eight and three-years-old, while in the outback.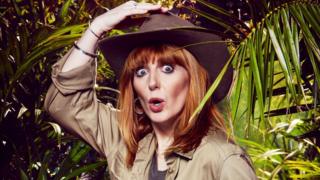 ITV
Yvette is a former Blue Peter presenter but is spooked about going into the jungle. She says: "I am frightened and terrified of anything that moves. I am used to doing lots of spooky things but I don't think I have experienced anything quite like this."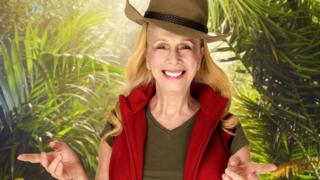 ITV
Lady Campbell is an author but won't have time for writing whilst she's in camp. She's looking forward to the experience and says; "My life is not going to change whether I win or whether I am booted out first. It's about the sense of adventure."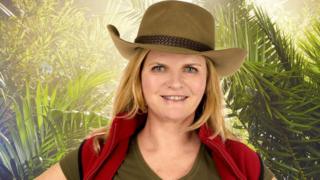 ITV
Susannah is a fashion expert and TV personality. She says she's ready to push herself physically and mentally in the jungle. But Susannah has a massive fear of heights which may mean she's pushed to her to her limit. Good luck Susannah!