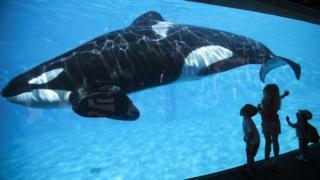 SeaWorld to end killer whale shows
SeaWorld, in the US state of California is to stop using killer whales in their shows.
The theme park's chief executive said that 2017 will be the last year of the orca show in San Diego.
The company has faced years of pressure from people demanding a ban on whales being used in performances.
Ayshah's been looking into it...