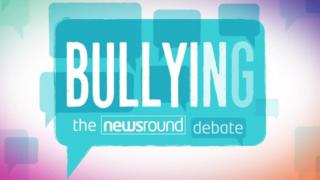 Should bullies be helped or punished?
On 19 November we're broadcasting a special programme on CBBC called Bullying - The Newsround Debate as part of Anti-Bullying Week.
We've been asking you to join in and tell us what is the best way to deal with bullying?
Do you think bullies should be given help and support or is it better to make sure that they are punished for what they have done?
The vote has now closed.
The special programme and the results of the vote go out at 17:30pm on 19 November on CBBC.
If you need support or help to deal with bullying CBBC has lots of information.