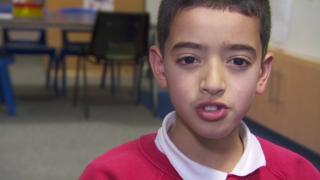 Is learning to swim important?
Almost half of children leaving primary school can't swim well enough according to a report by the Amateur Swimming Association (ASA).
The ASA say that children should be able to swim the National Curriculum standard of 25 metres without any help before they reach secondary school.
But many schools say that getting you guys to the baths and back again without taking up too much of the school day is a real struggle.
We went to speak to some kids in Manchester who told us why they think swimming is important.