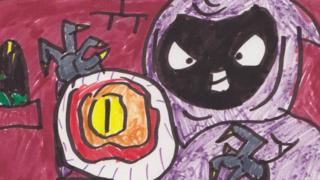 11-year-old gets comic strip published
Can you imagine being able to write your own comic strip?
Well that's exactly what 11 year old Jonny was asked to do, so he accepted the challenge.
His comic, The Crystal Orb, has been published in The Phoenix Comic's 200th anniversary issue.
Jonny is 11 years old, he loves reading The Dandy, writing and making plasticine and clay characters.
Newsround went along to meet him.