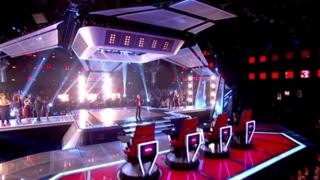 The popular Saturday night talent show The Voice UK is leaving the BBC.
After series five which starts in January, The Voice UK will not longer be shown on the BBC.
It was "poached by another broadcaster", according to Mark Linsey, acting director of BBC Television.
He said the BBC couldn't pay any more to keep it.
But it's still a mystery which TV company has won the rights to show the programme.
Boy George and Paloma Faith will join Will.i.am and Ricky Wilson on the judging panel for the next series.