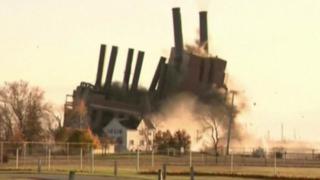 Controlled blast at old US power station
An old power station in Michigan in America has been demolished in a controlled explosion.
The building was known locally as the "Mighty Marysville".
It was open for nearly 70 years before being closed in 2011.
People who lived nearby were told to stay indoors.
Watch it fall in seconds.