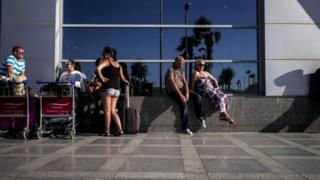 What's happening in Sharm el-Sheikh?
Sharm el-Sheikh is a holiday resort in Egypt, which is popular with many people from the UK.
Thousands go there on holiday every year and large numbers of Brits are currently stranded there, unable to get home.
It's because the British government has stopped all UK flights going in and out of the area until they are sure everyone travelling is as safe as possible.
Ayshah talks about why.