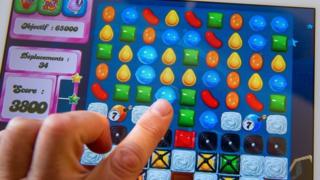 Candy Crush maker bought for £3.8 billion
US computer game company Activision Blizzard, which makes World of Warcraft, is buying King Digital Entertainment, the creator of Candy Crush Saga.
The deal is worth around £3.8 billion.
Activision said the purchase would make it a world leader in gaming entertainment across mobile, console and PC platforms.
Watch Leah's report about Candy Crush Saga, which is one of the most popular games on mobile devices.