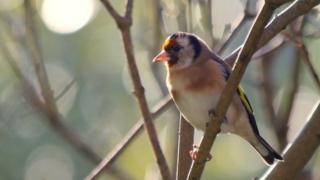 What brings goldfinches to gardens?
The British Trust for Ornithology are asking volunteers to help them find out what is behind a huge boost in the population of goldfinches in Britain.
The number of the birds has increased by almost 80% in the last twenty years, and the researchers want the public to join a national survey to find out what is helping them do well in our gardens.
To take part in the survey, volunteers should watch their garden for two minutes and report how many goldfinches they see and what, if anything, they are feeding on.
Video produced by Victoria Gill