While the numbers of many of Britain's songbird species are falling, one bird has been spotted more and more in UK gardens - the goldfinch.
Now, the British Trust for Ornithology (BTO) wants volunteers to help them work out what has boosted its numbers.
The organisation wants to know what goldfinches feed on in our gardens.
They want to work out if putting bird food in gardens is helping the birds to thrive.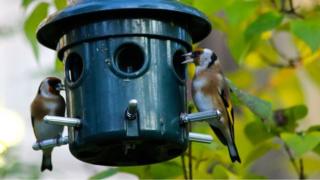 Victoria Gill
The increase in the UK goldfinch population has been dramatic.
According to the BTO, it increased by about 80% between 2002 and 2012.
Clare Simm, the Goldfinch Feeding Survey organiser, said it was important "to understand what resources birds are using in our gardens, in order to help them when times are hard".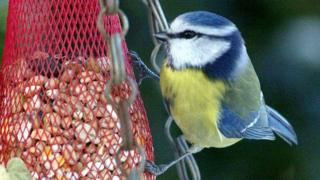 PA
Ups and downs
British songbirds increasing in population include: blue tit; great tit; coal tit; long tailed tit; chaffinch; great spotted woodpecker; wren; collared dove; wood pigeon; robin; blackcap and chiffchaff.

Species in trouble include: hawfinch, lesser spotted woodpecker, greenfinch, bullfinch, skylark, yellowhammer, linnet, corn bunting, song thrush, meadow pipit and dunnock.
Source: RSPB