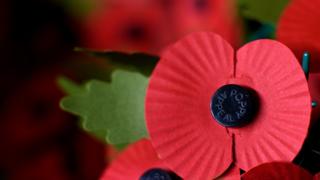 Getty Images
Each year, millions of people wear a red poppy for remembrance as a mark of respect for all those who have lost their lives fighting on behalf of their country, and to raise money for those whose lives have been affected by war.
Remembrance Sunday is on 10 November this year, with Remembrance Day on Monday 11 November.
But not everybody wears this symbol and some people have disagreements over its use.
Why do some people choose not to wear a poppy?
The Royal British Legion says wearing a poppy is a personal choice and it should be about your own thoughts and memories.
They say it is greatly appreciated by those it helps - those serving in the Armed Forces, former servicemen and women, and their families.
However, not everyone chooses to wear a red poppy for many different reasons.
Some people feel the red poppy has become too political, and that some politicians have used the powerful feelings it creates to justify war.
Others refuse to wear poppies because they feel there is too much pressure put on people to wear them.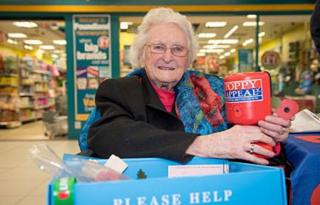 British Legion
In 2018, Man United midfielder Nemanja Matic explained why he wouldn't wear a poppy.
He says it's because it reminds him of when his Serbian village was attacked by the NATO forces - which includes those from the UK and the US - when he was 12.
"I recognise fully why people wear poppies, I totally respect everyone's right to do so and I have total sympathy for anyone who has lost loved ones due to conflict.
"However, for me it is only a reminder of an attack that I felt personally as a young, frightened 12-year-old boy living in Vrelo, as my country was devastated by the bombing of Serbia in 1999."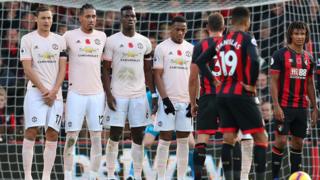 ALLSPORT/Getty Images
"Whilst I have done so previously, on reflection I now don't feel it is right for me to wear the poppy on my shirt. I do not want to undermine the poppy as a symbol of pride within Britain or offend anyone. However, we are all a product of our own upbringing and this is a personal choice for the reasons outlined," he said.
The Royal British Legion, which runs the poppy campaign each year, says that the red poppy is an emblem of remembrance and hope. It points out that it is not "blood" red or a sign of support for war and death.
The organisation also says that it should not be seen as a symbol of religion or politics.
"We take the view that the poppy represents sacrifices made in the defence of freedom and so the decision to wear it must be a matter of personal choice and we would never insist upon it," it says.
What are the alternatives to wearing a red poppy?
There are different colours of poppies that you can wear, which have different meanings. For example, a white poppy is a symbol of remembrance which has a particular emphasis on peace.
The Royal British Legion explains on its website: "We have no objection to white poppies or any group expressing their views. We see no conflict in wearing the red poppy alongside the white poppy. We do ask that the items are not offered alongside each other, however, as this would confuse the public."
While some people appreciate these additional options to express remembrance and respect, others do not agree with them.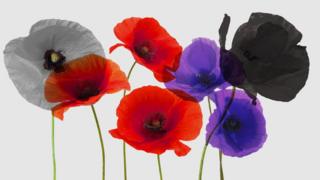 Getty Images
There are many ways that people commemorate those who have lost their lives in or been affected by conflict, in addition to wearing poppies. For example, holding a silence or ringing a bell.
Click here to find out more about the different ways we mark remembrance.
If you do wear a poppy, when should you wear it?
Even for those who do wear poppies, sometimes there is confusion about how you 'should' or 'shouldn't' wear it.
Some people say you should wear your poppy from 31 October. Others say you should wear it in the 11 days leading up to Remembrance Day. Some believe you shouldn't wear one until after Bonfire night on 5 November.
The Royal British Legion say if you want to wear a poppy, you can wear it any time you like.
Does it matter on which side you wear your poppy?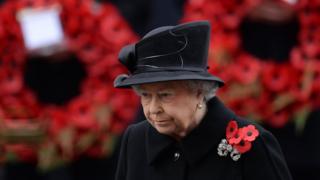 PA
Many people say you should wear it on the left side of your coat or clothes, showing that you keep those who died close to your heart.
It's also the side that military medals are worn on.
Others say men should wear it on the left and women on the right, like a badge or brooch.
The Queen wears hers on the left.
Some also say that for poppies which have a green leaf (not all of them do), this should always point to 11am, as this is the time at which the guns fell silent.
But the Royal British Legion says: "There is no right or wrong way to wear a poppy. It is a matter of personal choice whether an individual chooses to wear a poppy and also how they choose to wear it. The best way to wear a poppy is to wear it with pride."