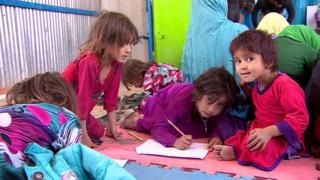 Afghan schoolgirl acts up as a teacher
What would you do if you lived in a place where there was no school to go to, and nowhere to learn?
That's the situation for lots of kids in one of the poorest areas of Afghanistan.
But thanks to one amazing schoolgirl things are changing.
Here's a special report from the BBC's Shaimaa Khalil.