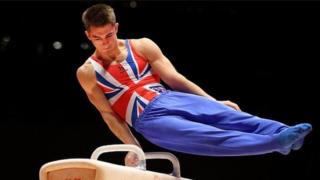 Gymnastics Champion Max Whitlock talks to NR
British gymnast Max Whitlock made history in Glasgow this weekend by becoming the first British man to win a gold medal a the World Gymnastics championships.
Max ended Britain's 112 year wait for a men's gold medal by winning the title on the Pommel horse.
The gold medallist also won a silver medal in the floor competition and was part of the history making team who became the first British men's team to win a World Silver medal.
Max's Team mate Louis, was in the gold medal position all the way through the competition until Max, who was the very last competitor, knocked him off the top spot with an amazing performance.
He joined Ayshah in the studio to talk about his recent success.