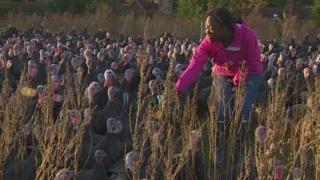 Ayshah interviews a bunch of turkeys
Take a look at the moment our Ayshah tries to interview a bunch of turkeys!
They don't seem too impressed, answering with a flap of their wings.
Ayshah was out doing a report on how Bonfire Night will affect the birds and thought she'd try for a direct response.