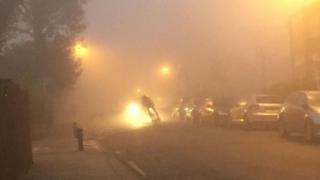 Rory Cellan-Jones
The UK is experiencing some rather strange weather at the moment.
Yesterday was the hottest November day ever recorded in Britain, with parts of the country having sunny weather.
But thick fog is also causing problems across the UK.
Dozens of flights have been cancelled or delayed at airports across the UK and Europe and there were lots of delays on roads because of the thick fog.

Send us your weird and wonderful weather pictures!
Is it sunny where you are?

Have you spotted the fog too?

Or are you experiencing something else completely?
Send your pictures to newsroundpix@bbc.co.uk
Include a telephone number

- we can't use your photo without it.

Never put yourself at risk to take a photo.

Make sure your file is smaller than 10MB.
You must ask your parent, teacher or guardian for permission before you send us a comment or picture.
We may show your comment on our website or in our TV bulletins. We'll show your first name and which town you're from - but we won't use your details for anything else.
Your Pictures
You've already been sending your pictures into the Newsround website. Here's some of the best.
Lewis, who's 10 sent this foggy view from his house in West Sussex.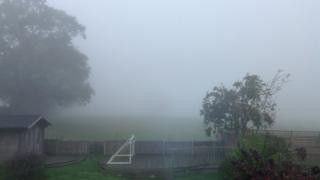 Lewis in West Sussex
Amy, who's 9, sent in this picture of her street in Coventry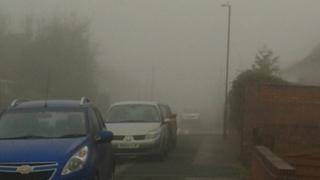 Amy in Coventry
Fred from Hertfordshire says this is how his back garden looked for most of today.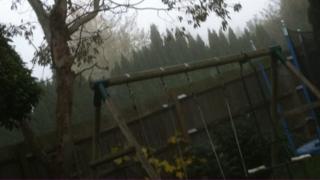 Fred in Hertfordshire
One school in north London sent this picture of the misty, spooky fog that took over their playing field.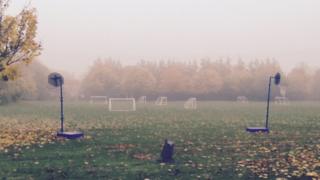 A junior school in north London