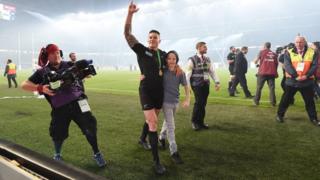 EPA
New Zealand player, Sonny Bill Williams, gives his Rugby World Cup winning medal to a stunned 14-year-old fan.
Charlie ran on to the pitch during New Zealand's lap of honour at Twickenham stadium last night.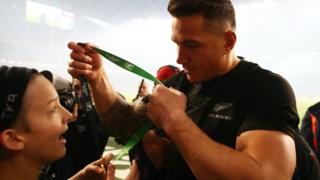 Getty Images
Sonny Bill Williams intervened as a security guard tackled the 14-year-old fan.
The New Zealand centre took Charlie with him on his lap of honour before giving him a surprise he will not forget.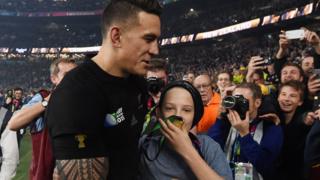 EPA
Williams handed over his Rugby World Cup winners medal in front of a stunned crowd.
He told New Zealand News afterwards: "I was walking around doing a lap of honour with the boys and a young fella came running out and he got smoked by the security guard, like full-on tackled him. I felt sorry for the little fella."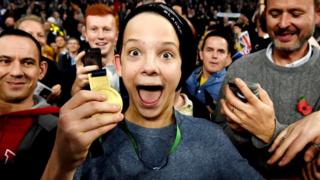 EPA
It's a Rugby World Cup final souvenir that Charlie wont forget.