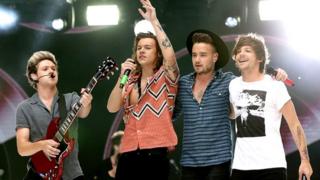 One Direction fans react at final gig
We spoke to One Direction fans at their final concert last night to see if they think the boys are splitting up for good, or just taking a break.
The last gig of the 'On The Road Again' tour took place at Sheffield Arena, following sell-out gigs worldwide.
Lots of emotional fans, many dressed up for Halloween, gave their opinions on whether this was farewell for good or not.
The boys will play the BBC Music Awards in December, they will be taking a year off from March 2016, following release of their fifth studio album.