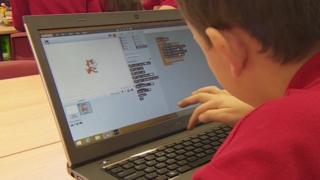 Get creative with coding
Children all over the country are learning all about coding, so Hayley went to a school in Hull to find out what the pupils there have been getting up to.
Coding is a language used by computers to generate the graphics, characters and games that we play with on our home computers and tablets.
Learning how to code and write computer programmes is important because the UK is facing a significant skills shortage in the future.
The country needs an estimated 1.4 million "digital professionals" over the next five years to work with computer programmes.