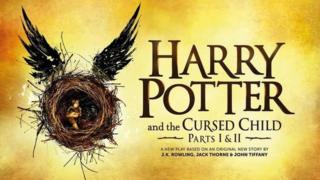 Handout
The first round of tickets for the new play Harry Potter and the Cursed Child have sold out.
The play is based on the best-selling wizarding stories by JK Rowling, and will be split into two parts.
It will focus on Harry as an adult and his son Albus Serverus, beginning where Rowling's books ended - 19 years after his epic battle with Lord Voldemort.
The tickets for the first four months of the show which will run next year sold out in just a few hours.
Producers said around 120,000 fans went online to try to buy tickets.
Tickets for the second round of dates, are now on sale to people who registered for priority booking.
The team have said that a third booking period will be opened up on Friday where seats will go on sale to the general public.