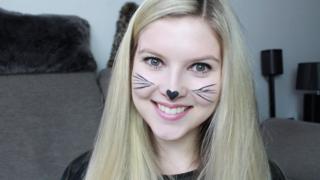 Chyaz's perfect Halloween look
With just a few days to go until Halloween, beauty Vlogger Chyaz has been showing us how to create a great Halloween face.
They don't always have to be scary, with warts, wounds or green skin.
So here is her guide to the perfect but simple Halloween look.
More spooky videos for Halloween