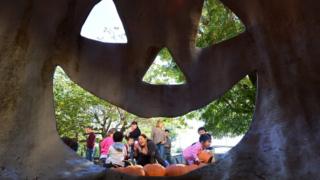 Getty Images
Halloween party planning is in full swing all over the UK.
And you've been giving us some fantastic advice on how to make it legendary.
So here are some of your best ideas and some of ours too.
Freyia, Rose and Phoebe from Gloucester say - We made gruesome brain cakes using chocolate cake, marshmallow fondant and red currant jelly.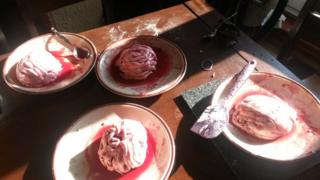 Mia, 10, from Hampshire says, " Get all your mates to come to your party, go trick or treating and properly decorate."
Isobel, 6, from Walsall says, " try out scary face paint and pull scary faces!"
Newsround's top tips
Ayshah has been super busy making Halloween decorations, here is her guide to making origami bats.
Vlogger Chyaz shows us how to create a great Halloween face.
Chef Stefan Gates tells us what to do with leftover Pumpkins.