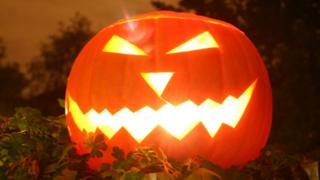 It's that time of the year again where you put on your witchy hats and eat lots of sweets.
It's Halloween and we want to know what you're doing to create the best spine-tingling party?
Whether it's making bat cookies, designing creepy costumes or carving terrifying pumpkins.
We want your photos and videos of costumes, made up faces, decorations and even cakes.
This chat page is now closed. Thank you for your photos.
Your pictures: