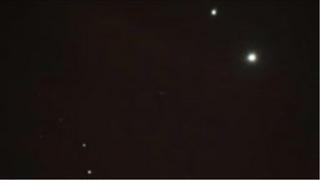 How to see the planetary trio
This week you'll be able to see three planets in the night sky as they cross paths orbiting the sun.
Venus, Mars and Jupiter, can all be seen in the same part of the sky this rarely happens and when it does, it's called the planetary trio.
Astrophysicist Professor Tim O'Brien popped into the studio to tell Hayley how to see the planets.