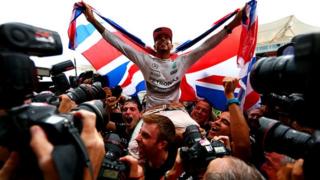 Hamilton to teach NR how to race cars
Three-time world champion Lewis Hamilton has accepted an invitation to teach Newsround viewers how to race cars.
Lewis took time out of celebrating winning the Formula One world championship to chat to Martin about about homework and putting on a special master class for Newsround.
He also told Martin about his passion for music.
Take a look at this.