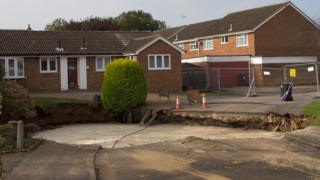 South Beds News Agency
There could be more problems for people living in an area of St Albans, Hertfordshire, in England, where a sinkhole opened up.
A survey by the county council has found that there could be an even bigger empty space in the same area, which could be three times larger than the existing hole.
The 10 metre deep hole appeared in the middle of a street on 1 October.
The houses have been built on an old claypit.
The council is now going to be looking at carrying out more detailed surveys as well as drilling into the ground to see what's there.
It could take around six months to fix the problem.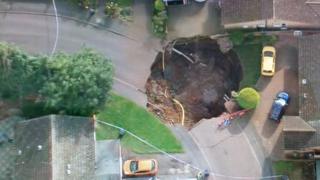 Most residents in the street have returned to their homes but it is not known when the few people living closest to the hole can return.