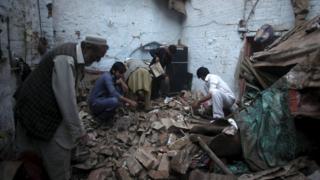 Earthquake hits Afghanistan and Pakistan
A strong earthquake has hit Afghanistan and Pakistan in South Asia.
Tremors were also felt in neighbouring countries of India and Tajikistan.
Buildings shook and were badly damaged in Afghanistan. In Pakistan, people fled shops and homes as the shaking started.
More than 150 people are thought to have died because of the quake.