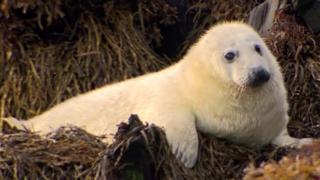 Record grey seal numbers in Northern Ireland
Volunteers in Northern Ireland have been carrying out seal observation work along the County Down coast.
Record numbers of grey seal pups are being recorded as part of an annual count.
They are a protected species, so every year their numbers have to be counted to make sure the population is not in decline.
Watch Martin's report to find out more.