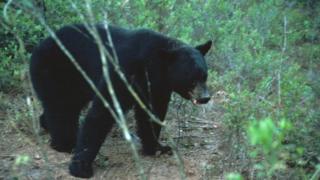 Reuters
The US state of Florida is holding its first bear hunt in more than two decades, despite opposition from animal rights campaigners.
The state's Wildlife Conservation Commission is allowing licensed hunters to kill a total of 320 black bears.
Officials said the bear population had grown to 3,500 - up from a few hundred in the 1970's - and presented a safety problem.
But, animal rights groups said the hunt did not have public support.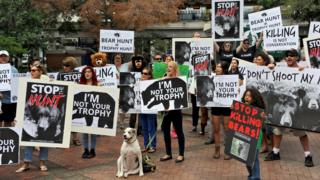 AP
More than 200 bears were killed on Saturday. The hunters included a 16-year-old boy who said he fulfilled a dream when he killed an 80kg bear.
The Wildlife Conservation Commission said it gave out nearly 4,000 licences to hunters.